The Secret to Decreasing Your Stress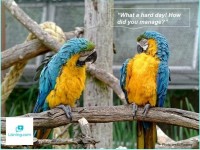 Nobody is immune to stress. There are so many areas of responsibilities and expectations you need to fulfill. So many situations that are difficult and that you cannot fully control. Work. Family. Friends. Children. Health. How can you deal with it all?
One of the most effective ways to reduce stress is to talk about your problems with other people who are empathetic and supportive. Just talking about it with your partner or a friend is not necessarily helpful. How that person listens and responds to you makes a huge difference.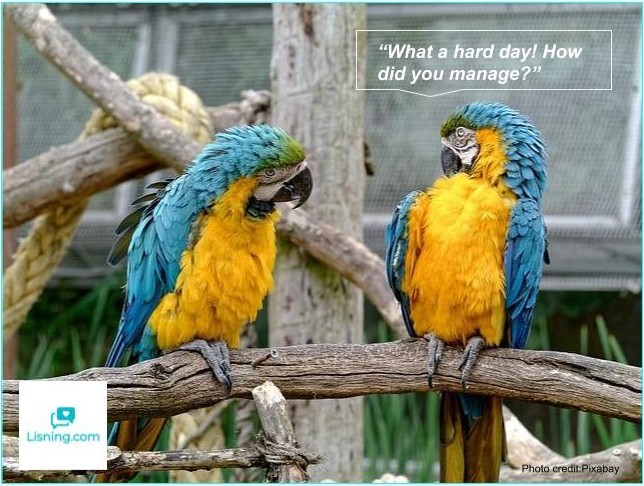 Let's say you call your friend and tell her you are afraid of getting fired at work because you are struggling to have your contribution recognized in a group project. Your boss has been ignoring you. Can you imagine if your friend started telling you what you are doing wrong and how to fix your problem? What would you feel like inside? Or worse- what if your friend started to describe her own problems at work and told you that she is dealing with things that are so much worse, so that you should just be grateful for your situation. How you would feel? If you friend tries to solve your problems or change the topic of conversation from focusing on your feelings to focusing on her own, your stress is not going to go down. It may even rise.
The secret to reducing your stress is to share your struggles with a person who is going to focus on your feelings and empathize with you. Seek out a partner or a friend who can listen to you and express "I can understand what you are going through." That's it. Connecting with a great listener who can understand you and support you is enough to make you feel less stressed.
"The secret to reducing your stress is to share your struggles with a person who is going to focus on your feelings and empathize with you."
In today's techno-savvy world of smartphones and Facebook, more and more people are turning to texts and posts to express their stress online. Does this work? A fascinating study of 560 college students at Northwestern University (Zhang, 2017) found that people who share their stress online with friends on Facebook, for example, have better mental health. Interestingly, when people posted about their life challenges online - big and small - the culture of Facebook was found to be mostly supportive and empathetic. People who posted about their challenges online, generally got positive feedback and encouragement. It is no wonder that people who shared their stress on Facebook reported greater life satisfaction and less depression. The study concluded that text messaging should be regarded as an effective method of providing mental health support.
Lisning.com is at the forefront of today's online relationship revolution. Caring and compassionate individuals from all walks of life are interested in hearing from you about your worries, your frustrations, your goals, and your dreams. They are waiting to focus on your feelings and to understand you. They are ready to accompany you through the ups and downs of your life. Select your ideal skilled listener and create a satisfying relationship to shield you from life's stress at Lisning.com.